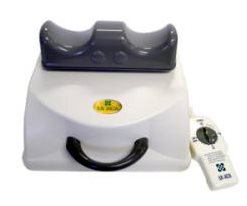 The Chi Machine

Normally priced at $549.00
July 1st to July 31st $480.00

A product that blends the ancient arts with modern technology for a unique and therapeutic experience
The benefits of a therapeutic massager
Temporarily relieves minor muscle aches, pains and tension caused by fatigue or overexertion
Temporarily increases local blood circulation
Relaxes muscles locally
Induces the Alpha wave of relaxation in our brain.
Provides a unique feeling, The Chi Rush
E-Power

E-Power was designed to provide Negative Potential Energy (Energy for Rest) with High Frequency Energy (more ATP). The internal enegy created by the E-Power will balance and revitalize you!
Advanced Electro Reflex Energizer
The Adv. ERE is not just a foot massager; it is effective at producing the ultimate feeling of relaxation, while balancing the body.
This product also provides the option of using (3) sets of electro pads which can be used simultaneously with the foot massager.
FDA Disclaimer These statements have not been evaluated by FDA ( Food and Drug Administration). The information shared on this site is intended for educational purpose only. These products are not intended to diagnose, treat, cure or prevent any disease. Anyone suffering from any disease, illness or injury should consult with a physician.